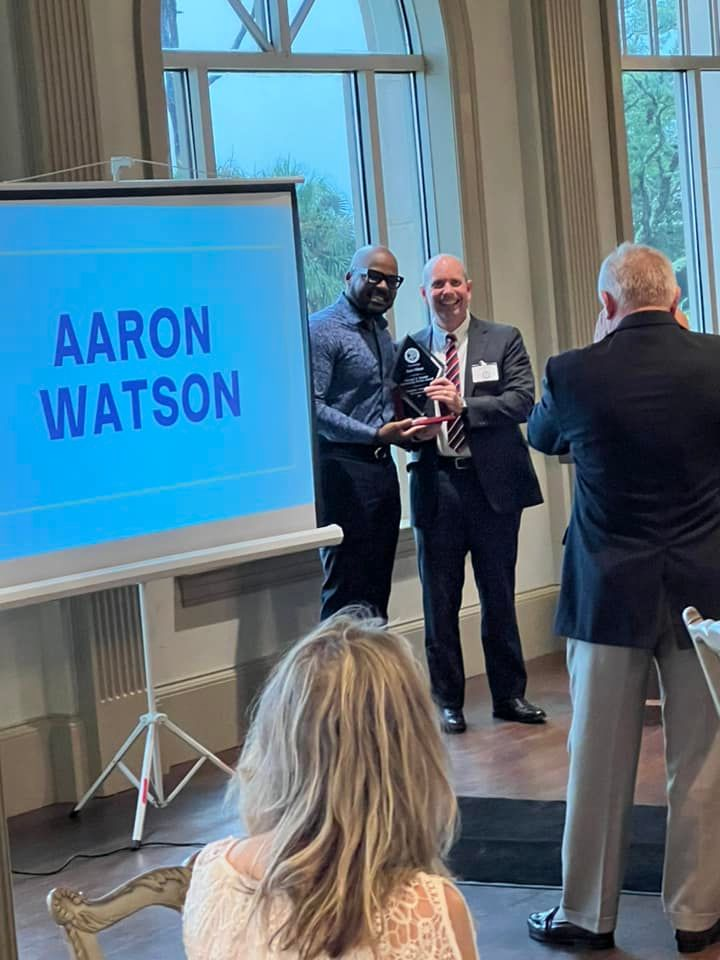 On July 14, 2022, The Escambia-Santa Rosa Bar Association (ESRBA) held its annual installation banquet and formally celebrated its 51st anniversary of the Association. Judge Linda Nobles conducted the installation of the 2022-2023 Executive Council and Young Lawyers Division officers and members. Aaron Watson was installed as a returning member of the 2022-2023 executive council.
Each year the ESRBA presents the Michael Doubek Community Service Award to an Association member in recognition of volunteer service unrelated to the practice of law to one or more of the community's non-profit organizations. The community service award was named after Michael Doubek, an outgoing executive director of the Association. The 2022 Michael A. Doubek Community Service Award was awarded to attorney Aaron Watson, owner of the Watson Law Firm, for his outstanding volunteer service to the community.
Aaron Watson and Kimberly Watson are the founders of The Watson Family Foundation, a 501(c)(3) non-profit. The Foundation's story began in 2016 with the opening of The Watson Firm, PLLC. Attorney Aaron Watson and his wife, Kimberly, were so moved by the community's support upon opening their law firm that they immediately began looking for meaningful ways to give back. The Watson Firm soon became known for its annual Thanksgiving Dinner giveaway and its Backpack and Laptop Giveaways. Fueled by community spirit and a desire to extend the reach of their giving, the Watsons were inspired to establish The Watson Family Foundation (TWFF).
Congratulations to attorney Watson on your selection for this prestigious award. While reflecting on this award, Watson stated, "I am honored that my colleagues in the bar took notice of our work in the community. They truly surprised me with my selection for." Watson currently serves as the Community Service Co-Chair for the Escambia-Santa Rosa Bar Association.