The legal landscape of Pensacola has evolved! Pensacola drivers will be fascinated at the towering statue of Attorney Aaron Watson, which was recently placed at Fairfield Drive and is visible from the I-110 freeway.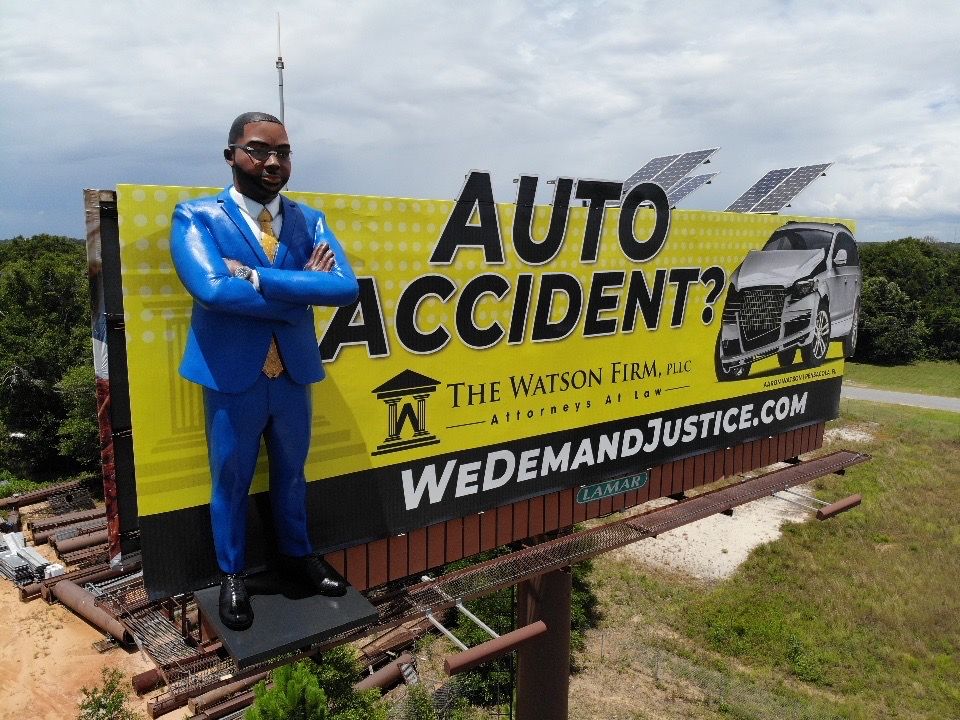 This masterful artwork was completed by Lamar Advertising at its headquarters in Baton Rouge, LA, and transported for placement. Measuring approximately 17' high, the magnificent 3D, life-like replica presents Attorney Watson standing where he began his own practice, The Watson Firm.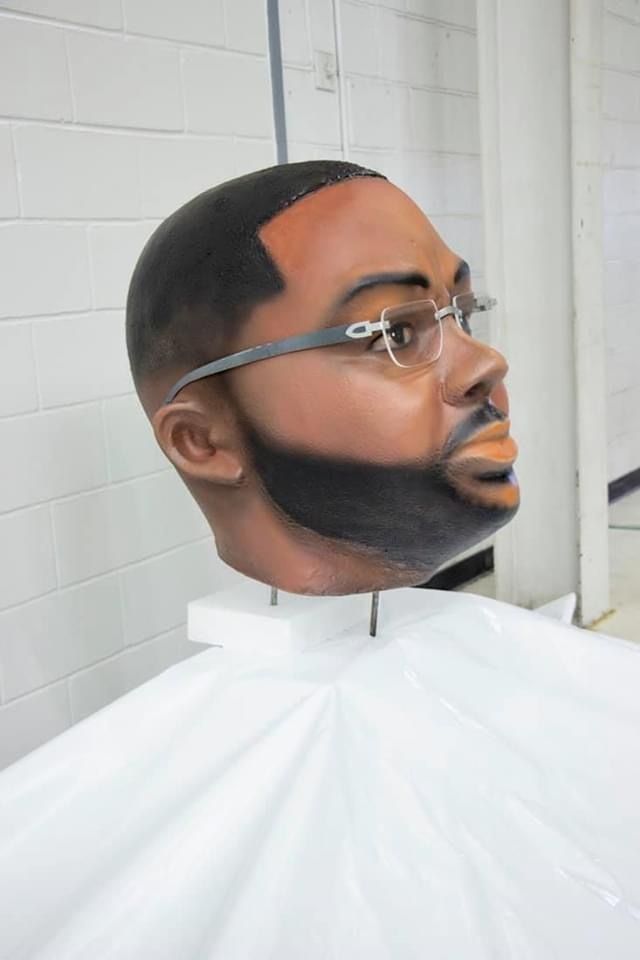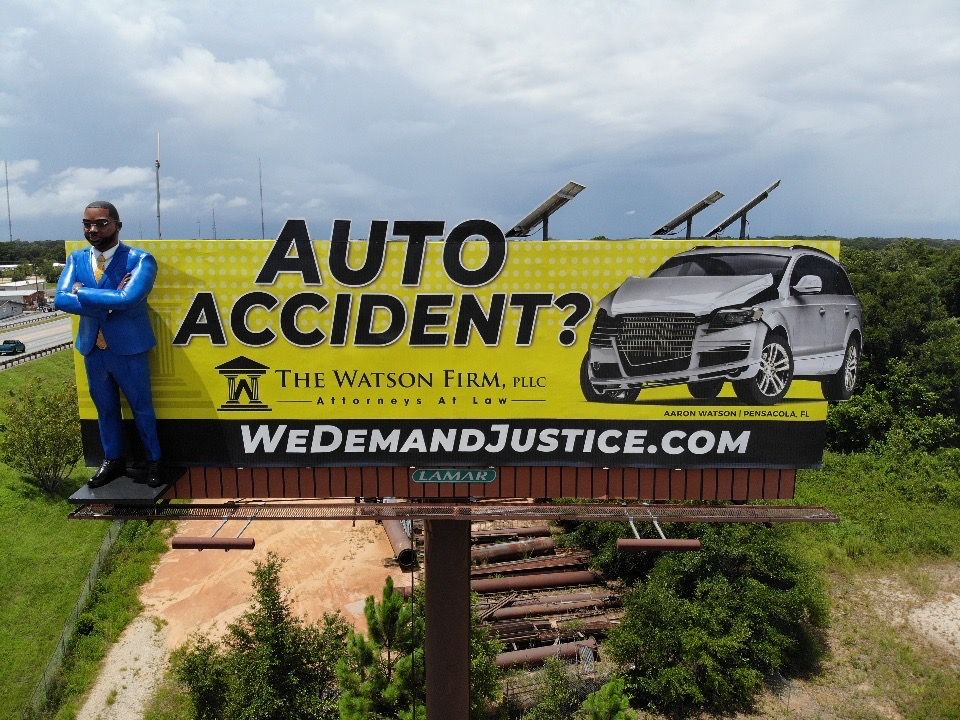 The 3D billboard makes known to all that at The Watson Firm, "We Demand Justice." Specializing in personal injury law, the statute is a tribute to the many clients that Attorney Watson successfully represents and, further, serves as an inspiration to young lawyers, entrepreneurs, and those bettering their lives through education and hard work. It is a reminder that dreams do come true.
The Watson Firm is here to serve you and all Florida residents with their personal injury matters. Contact us today!